Welcome to the GLOW Wiki! GLOW is a comedy-drama series on Netflix created by Liz Flahive and Carly Mensch. The show follows a group of misfits who reinvent themselves as the Gorgeous Ladies of Wrestling. Season 1 consists of ten episodes and was released on Netflix on June 23, 2017. GLOW was renewed for a second season on August 10, 2017 by Netflix. It premiered on June 29, 2018.

A third season of the program dropped August 9, 2019 on Netflix, with the women of GLOW headlining in Las Vegas.

The second season of GLOW was nominated for five Emmy awards, including Betty Gilpin for Outstanding Supporting Actress in a Comedy Series. It was a winner in the category of Outstanding Stunt Coordination For Comedy Series Or Variety Program. Congratulations also to Alison Brie for a Critic's Choice nomination for Best Actress in a Comedy Series and Betty Gilpin for Best Supporting Actress in a Comedy Series. Congratulations also to Anya Adams for winning an NAACP award in the category of Outstanding Directing in a Comedy Series for the episode "Outward Bound."

In 2019, GLOW was released as comic mini-series, seeing the girls of GLOW facing off against a group known as the Star Primas. A second mini-series, GLOW vs. The Babyface, is slated to be published later in the year.

On September 20, 2019, Netflix announced that they had renewed GLOW for a fourth season. This was be the program's final season with the tagline "The Final Match." Unfortunately, in October 2020, it was announced that production on this season had been canceled due to the ongoing COVID-19 pandemic, ending the series at three seasons.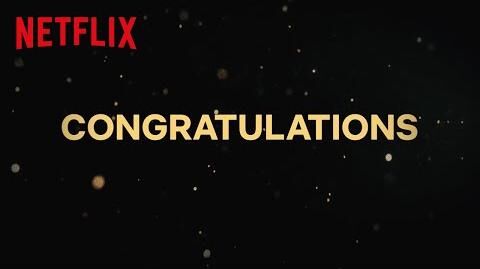 Our goal is to collaborate with other fans in order to build a reliable, accurate resource with as much detailed information about episodes, characters, and story elements as possible. All are welcome to join in and contribute here, so long as edits are constructive, discussions are positive, and both are relevant to this series.

We are currently housing 144 articles, and 153 files. We need YOU to help us expand and add articles!

For starters, please sign up to create a FREE personal account, or log in if you already have one.
---
---
If you already have editing experience, and you have an article relating to GLOW to contribute, use the box below to create it: <createbox>width=30</createbox>

Please keep in mind that over 50% of visitors access content via mobile platforms such as tablets and smartphones. Some custom templates may not properly show on mobile devices. To make sure everything looks great to all visitors, follow our best practices.
If you're looking to help with cleanup, you can start here:
---
---